Super Dollfie® Charity Auction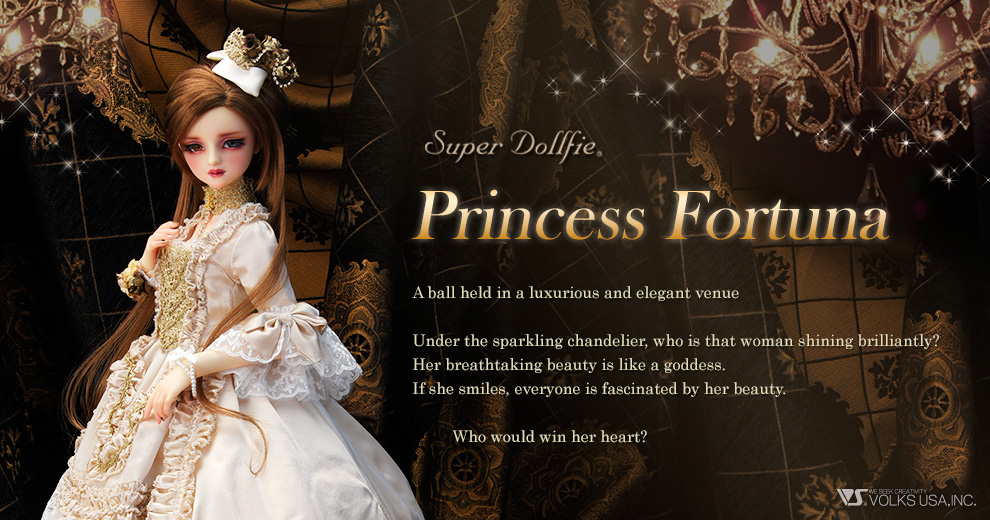 Super Dollfie® Graffiti Girl "Princess Fortuna"
Sculpted by:
ZOUKEI-MURA INC.
Makeup:
Tsukimi
Outfit Production:
Rose Rose
Base Model:
Super Dollfie® Graffiti Girl "Suigintou"
Eyes:
ZOUKEI-MURA Glass eyes
Right:
#06 Golden Brown B 18/9 mm
Left:
#14 White Ash Gray 18/9 mm
*The color of the left and right eyes are different.
Wig:
Olivia Morgan Style No.83-10
Body:
SD Graffiti Girl Body / Pure Skin Fair / UV Protection
Hands:
SDGr-H-01
Bid start price:
announced on the day of the event
Includes:
Doll, Wig, Outfit Set (Headdress, Dress, Flower Wrist Corsage, Ribbon and Pearl Bracelet, Panties, Pumps), Interchangeable Flat Footed Leg Parts (Left/Right Set) for SDGr Girl
---
Body Specifications:
The body comes with Esthetique process and partially painted parts*
*Only the hands, arms, neck, and collarbones are painted.
Entry Details
How to Submit Bid:

Auction

Date:

September 8, 2019 (Sun)

Location:

Grand Ballroom

Bidding Period:

10:00AM ~ 3:30PM

Intermediate Announcement:

① 2:00PM ② 3:00PM

Winners Announced:

around 4:00PM
Entry Steps
1

Please fill out the bid sheet and post it in the ballot box.
2

Winner will be announced at the stage from around 4:00PM.
3

Please make the payment right after the announcement.
4

Welcoming the auctioned Dollfie®.
Important Notes
This event is available for "General Attendees".
You are allowed to submit as many bids as you want.
If more than one person submits the highest successful bid, the winner will be determined by lottery from among those people with the highest successful bid.
This auction is conducted to select a winner to purchase the auctioned Dollfie®. It is not a gift.
Winning entries are considered to be canceled if winners do not show up during the announcement.
Any requests to transfer rights of winners to the third party are not acceptable.
Schedules and details may be subject to change. Please be advised.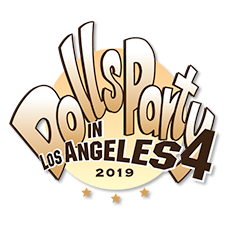 Date:
September 7th Sat & 8th Sun, 2019
Location:
Address:
700 West Convention Way, Anaheim CA 92802 USA