With their original items, these Doll Dealers, full of talents and fashion sense, are gathering to Dolpa from both North America and Japan!

At this biggest Dollfie® festival, you will see and experience the Dealer's Market, full of fans, fun and surprises for doll owners!! You may not have enough time to go over all the booths within the event time...

Please enjoy walking around the market with your Dollfie® and doll friends♪
Booth Information
Date: September 8, 2019 (Sun)
Locations
Dealers - Japan: Orange County Ballroom
Dealers - N. America: Grand Ballroom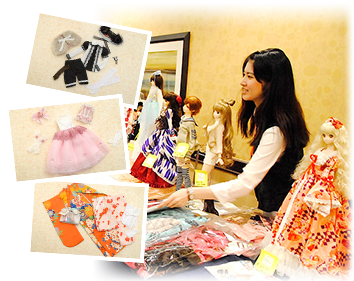 *The picture is a sample from the past event.
Dolpa Dealers - Japan
VOLKS has managed to bring one of the best dealer's items created by the Dolpa dealers in Japan!

These creators have prepared numerous beautiful outfits that the VOLKS One-Off Models are wearing.
At the Dolpa booth, you will see these outfits derived from their excellent talents to produce a variety of "Dollfie® Outfit Sets" specially prepared for Dolpa in LA!

Don't miss your chance to purchase these lovely sets!
Dolpa Dealers - North America
To enrich the time and experience of fellow fans at Dolpa, many Doll Dealers from North America are invited to join our festival!

Both from local California and out-of-state, these Dealers are showcasing their handmade and original creations at their own decorated booth, waiting for your visit! Their creative items such as outfits, wigs, eyes, and accessories will enrich your doll life!!

The talented artisans gathered at the Dealer's Market are brimming with imagination!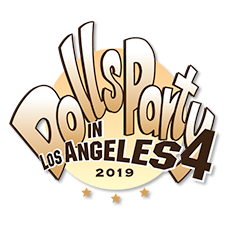 Date:
September 7th Sat & 8th Sun, 2019
Location:
Address:
700 West Convention Way, Anaheim CA 92802 USA