After Report
Charity Event for Afterwards…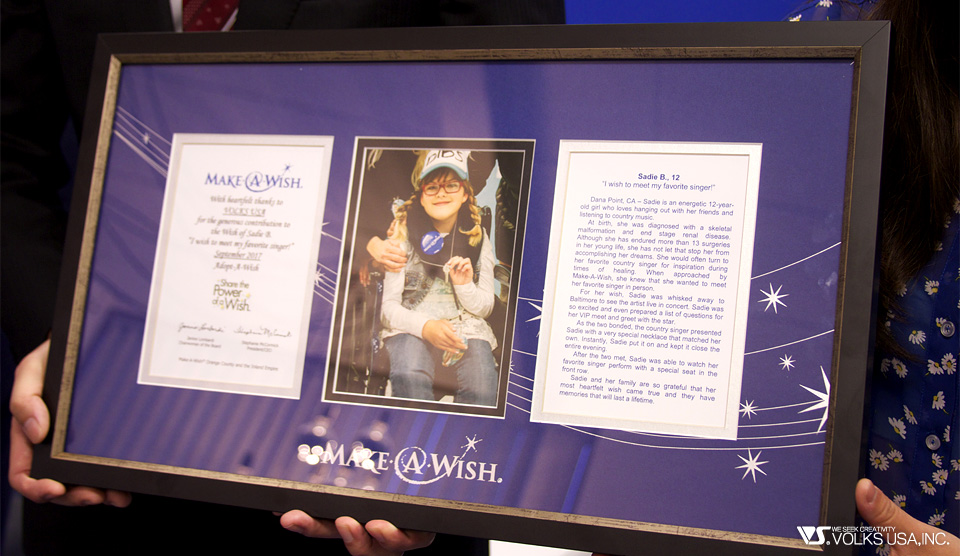 VOLKS USA would like to share the great news with you that we have successfully donated our profits from the Charity Auction and fund raising during Dolls Party in LA 2017 to Make-A-Wish® Foundation.
Dolpa in LA 2017 Charity Auction Model >> http://volksusa.com/event/2017dolpala/afterreport06.html
The donation has been used to help make the wishes of young terminally ill children come true.

"I wish to meet my favorite singer!"

We are grateful to know that we were able to let young Sadie and her family have a great experience.
We are blessed to see her huge smile on the picture along with a special gift from her favorite singer!
---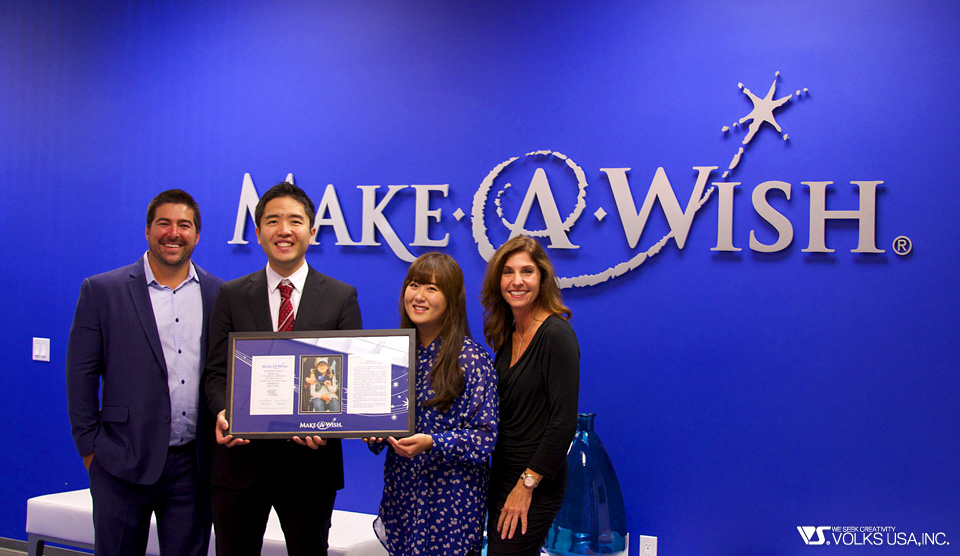 Make-A-Wish® Orange County and the Inland Empire invited VOLKS USA to their office in Irvine. They presented us with a special plaque with Sadie's picture as thanks for our contribution.

General Manager Hideyoshi Shigeta and VOLKS USA Staff Members Sarah and John had the opportunity to take a tour of their office and to meet some of the wonderful people who are behind Make-A-Wish® such as Board Chairwoman Janine Lombardi and the Vice Chairman Komron Tarkeshian.
VOLKS USA is very grateful for this opportunity with Make-A-Wish and are thankful for the attendees who helped make this event happen. Thank you very much from the bottom of our heart.
Sincerely,

All Staff Members from VOLKS USA, INC
---
After Report Menu