Treasure Hunt Lottery
Come join in this Treasure Hunt lottery and win a Pirate's treasure!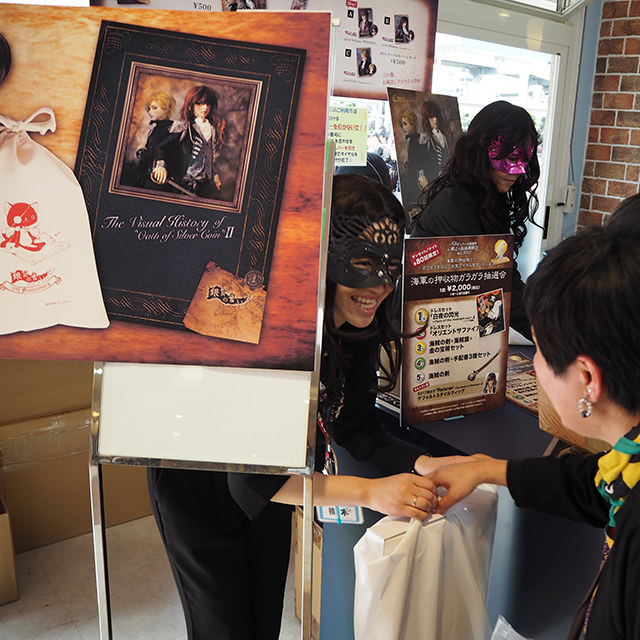 The A-ranked prize is a "Dollfie® Outfit" and the Last One prize is a "Wig". It is a very special lottery filled with many Oath of Silver Coin goods! Only Tea Party attendees will be able to draw one so please definitely don't miss it!
Price:
$10.00 / Try (tax included)
*Only available to the first 43 people
*Limit one try per customer
---
* We accept only cash.
* This lottery is available for "Tea Party Attendees" only.
* Before participating in the Treasure Hunt Lottery, please check in your reservation to the Tea Party at the reception table located in front of Grand Ballroom E.
(Please allow us to confirm that you have checked in your reservation for the Tea Party.)
* The game will end when all the stock has been won.
* Quantities are limited. The lottery will end when all the stock has been won.
* The Last One prize is a prize you receive when you draw the very last lot. (43rd draw)
* We cannot provide plastic bags. Thank you for your understanding.
* Please keep in mind that we cannot exchange or return prizes. We thank you for your understanding
【Prize List】
* This image is a sample