Young Anna and Elsa from Walt Disney Animation Studios' "Frozen" will appear in adorable Dear SD form, reminiscent of the days when they happily made snowmen together.
The tale of two sisters discovering the meaning of family.
Now we will make our dreams come true, together.
There is no better friend than a sister.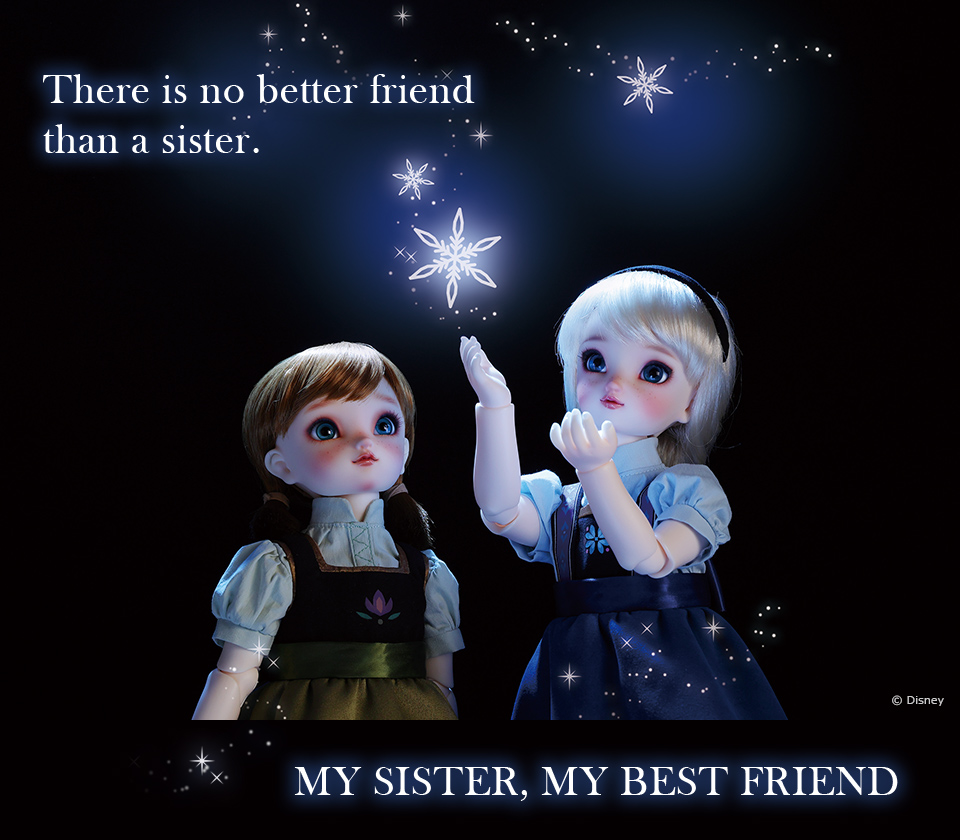 MY SISTER, MY BEST FRIEND